Old fashioned sodas from the original soda jerk!
OUR MENU
Cold sammiches, sodas and ice creams. We got the treats and the good eats on 'The Sweetest Corner in Town'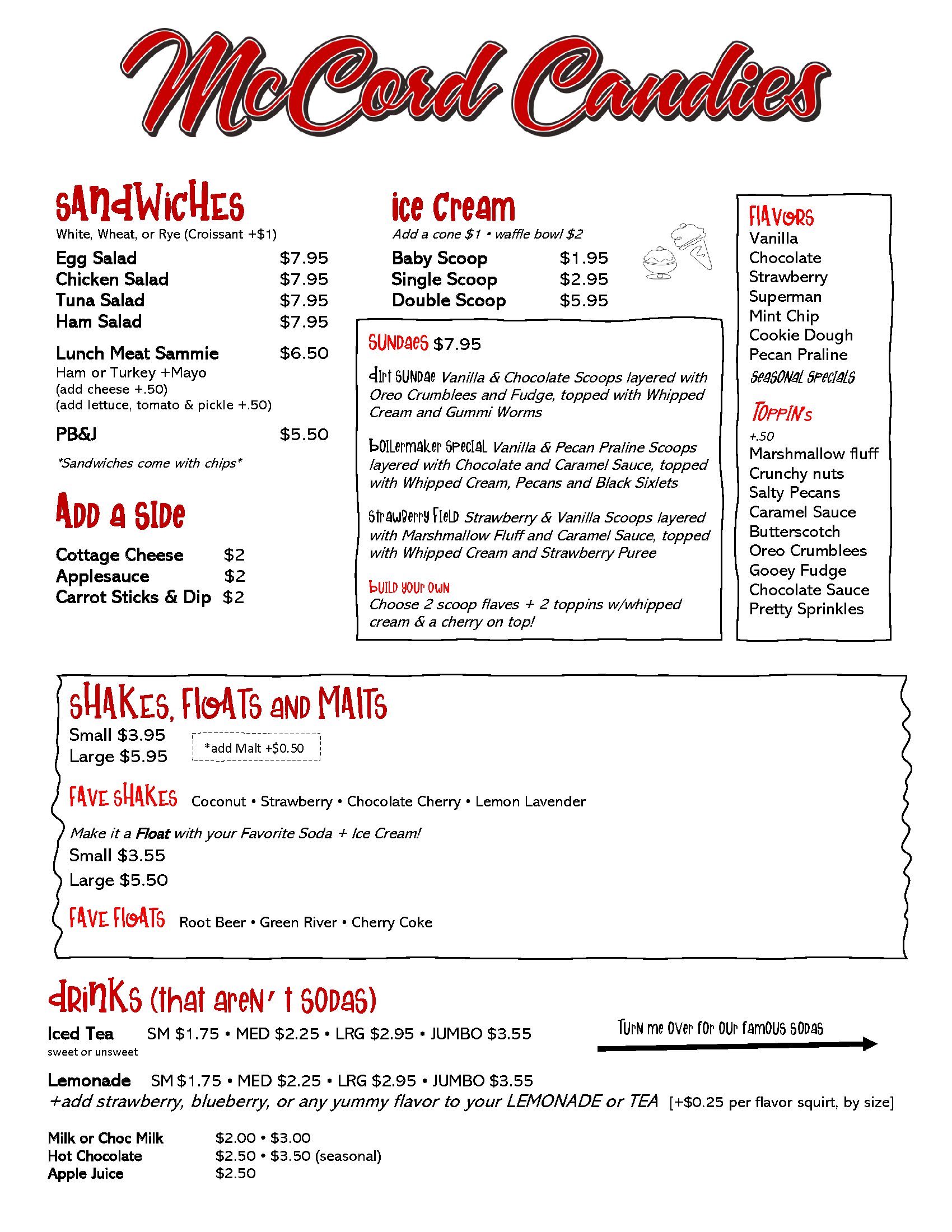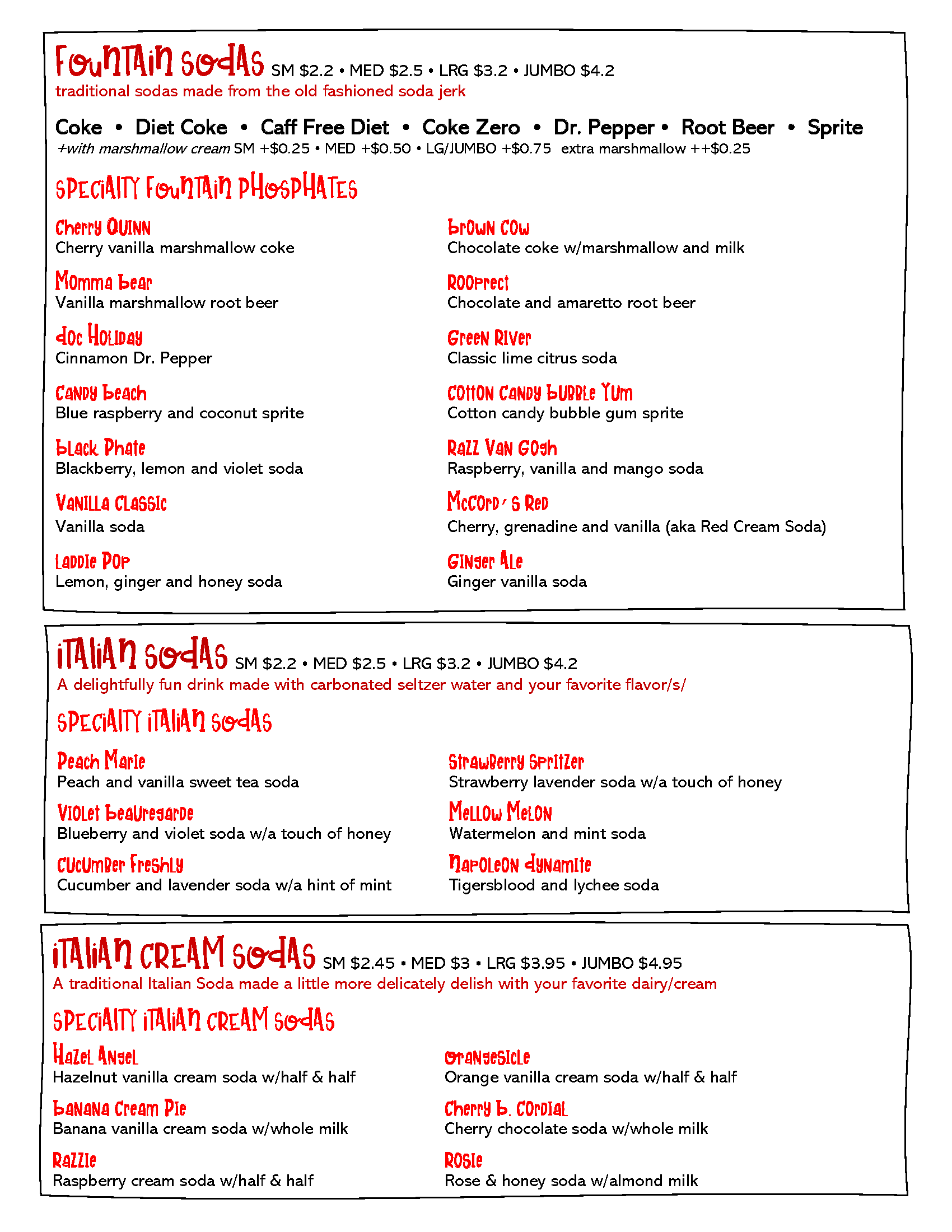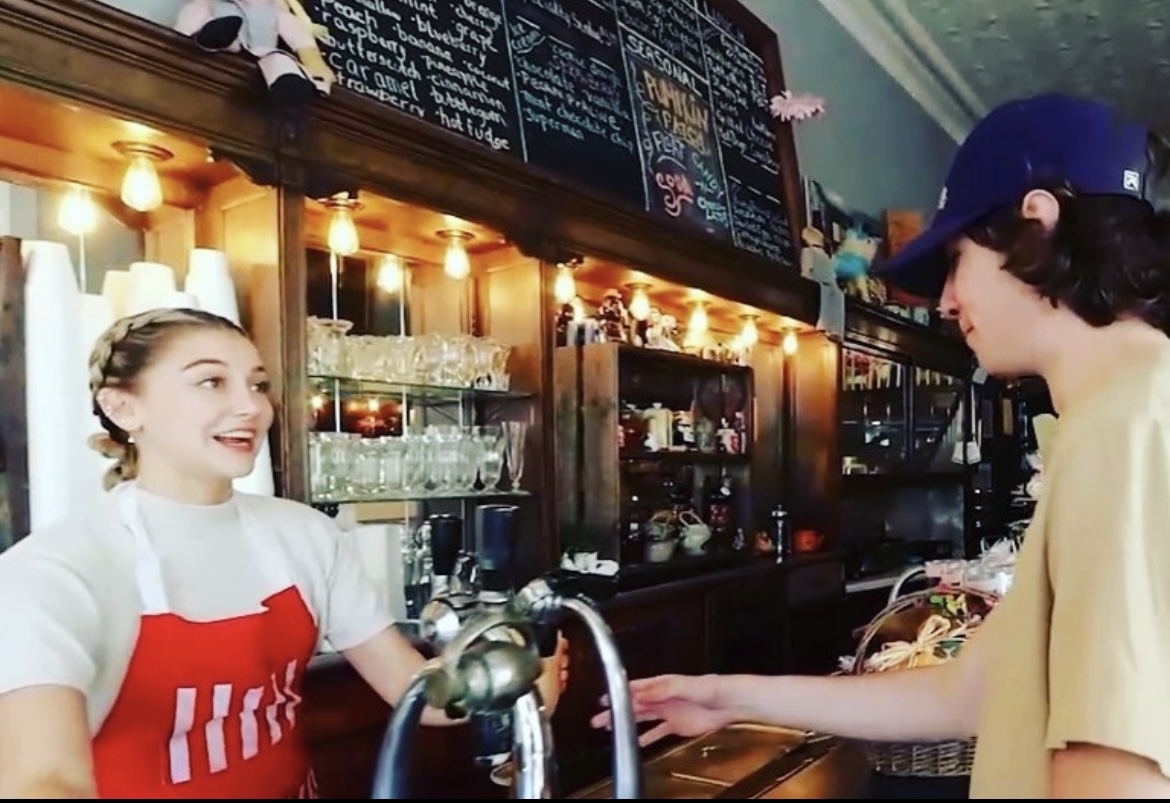 A Note About Our Menu During the Christmas Season: we turn into a full-blown candy kitchen over the holidays. We are one of very few who still hand pull our candy canes, and it takes all of us to accomplish the goal of supplying our community with sweet candy cane tradition. So, we stop serving lunch between the second Monday in November and through to the second Monday in January. As for the rest of the year – you should come eat with us!