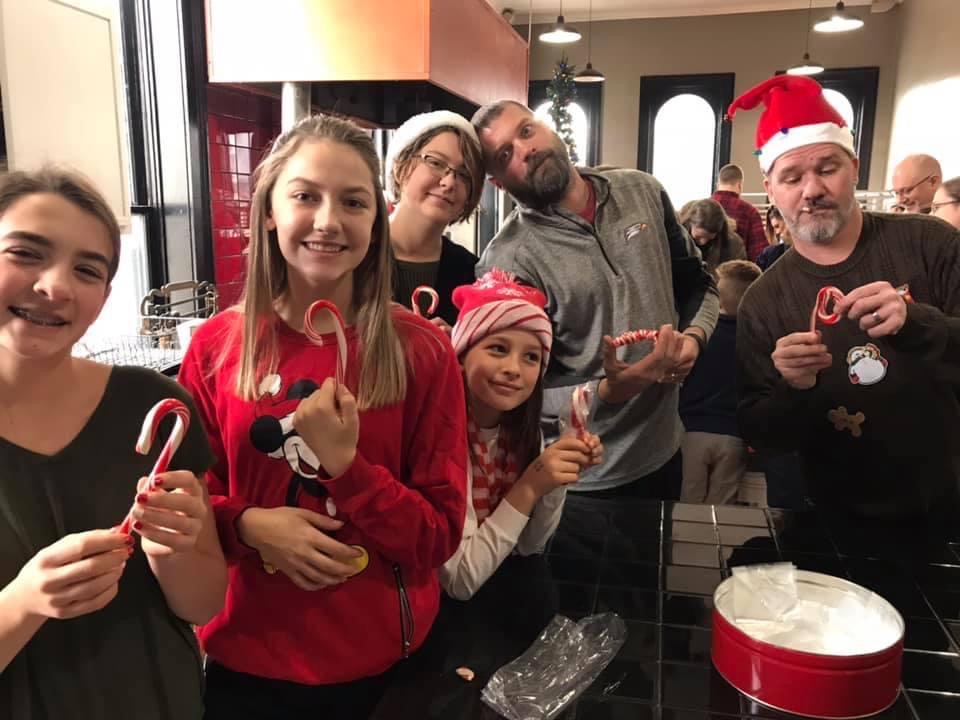 McCord's Candy Cane Tours are fun for everyone!
Join us on this happy holiday experience with a backend tour of the McCord Candies' historical building and confectionary kitchen (aka 'The Candy Cane Factory')
TOUR TICKETS GO ON SALE OCTOBER 6TH! $15/Ticket
Tour Info
2023 tours start November 11th and will run through December 23rd.
Our tour experience starts with a cup of hot cocoa and fun facts about our building's history and why we're known as 'the sweetest corner in town'. You and your tour group will see the candy cane making process in full swing, learn how they're made, and get in on the candy cane curling action! You'll get to shape your own cane into the traditional hook, or any shape your imagination can create!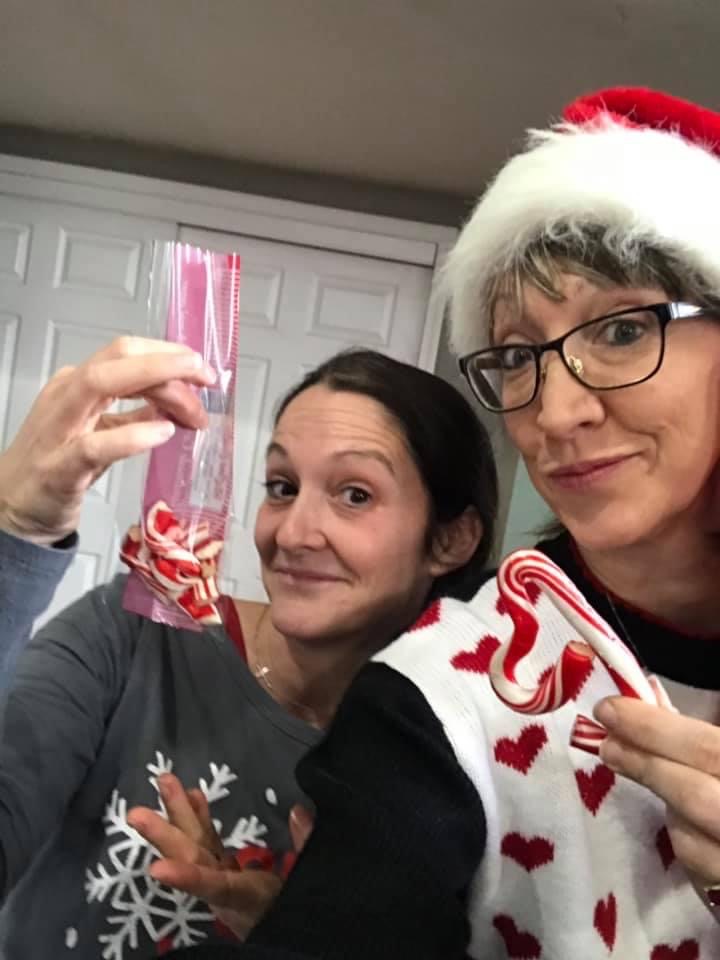 And don't forget to wear your festive Christmas spirit!
Tour Dates Are:
Saturdays 3:30; 5:00; 6:30; 8:00 (Nov 11th, 18th, 25th / Dec 9th, 16th) 
Fridays 3:30; 5:00; 6:30 (Nov 17th / Dec 1st, 8th, 15th, 22nd)
Thursdays 4:30 and 6:00 (Nov 16th, 30th / Dec 7th, 14th, 21st)
Tour Details, Rules and Regs:
Each tour lasts about 45 minutes.
Hot cocoa and other drinks must stay downstairs/drinks are not allowed in the candy cane factory.
Sadly, due to structural limitations of the historical building, tours are not handicapped accessible.
Please consider a gratuity for your tour host/crew; they are working hard to bring you the happy.
Tour tickets must be purchased & reserved online. Maximum tour group size is 24 guests. (age of 18mths and younger are free)
For private event inquiries, please email info@mccordcandies.com with the following information: name of your group/organization, size of your group, desired date/time for your group (that does not conflict with publicly posted tour dates).
NO REFUNDS are provided for any reason, no exceptions. Please know for sure that you can make your tour date (we do, however, allow for ticket transfers upon request and with advanced notice). It is unlikely that we will cancel a tour due to weather, unless it is unsafe to drive within Lafayette city limits. If snow cancellation is necessary, we will reschedule the tour date within one week of cancellation.
Bring your jolly spirit and the joy of Christmas in your heart!
We look forward to seeing you on a tour!